PROGRAMS
DISCOVER, EXPERIENCE AND CONNECT WITH RESIDENCY PROGRAMS FROM ACROSS CANADA IN ONE VIRTUAL PLACE.

Dalhousie University - Neurosurgery - Halifax
Residency Training Program Administrator
The ratio of residents to faculty in the Neurosurgery Residency Training Program at Dalhousie University is 1 resident to1 staff. The team is supported by two nurse practitioners, a brain tumour nurse navigator, and several research coordinators.
All Adult Neurosurgery is centered at the QEII Health Sciences Centre. There are 29 in-patient neurosurgery ward beds, as well as a 6 bed Intermediate Care Unit, 4 bed epilepsy monitoring unit, and a 12-bed surgical intensive care unit. The Division of Neurosurgery has approximately 1400 major operative cases per year. Pediatric Neurosurgery is centered at the IWK Health Centre. Neurosurgery clinic facilities, dedicated operating room, ward and ICU facilities provide the infrastructure for the approximately 125 operative pediatric cases per year.
Neurosurgery residents at Dalhousie University will complete a three month rotation in another neurosurgical unit in Atlantic Canada, either in St. John, Moncton or St. John's. This typically occurs during the PGY3/4 year. Opportunities exist for other interprovincial and international electives, in consultation with the Program Director.
Training (General)
The training is based in the Halifax area. The neurosurgical unit is centered at the Halifax Infirmary site and is equipped with state of the art neurosurgical systems, which includes neuronavigation, neuroendoscopy, computerized stereotaxy, an O-arm and intraoperative MRI. There is also an active interventional endovascular program. The centre treats a high volume of general and specialized neurosurgical cases and services a busy Emergency Room Department, which receives patients by land and air transportation from throughout the region.
Members of the staffare subspecialized in pediatric surgery, functional neurosurgery, epilepsy surgery, complex spine surgery, cerebrovascular and endovascular neurosurgery, stereotactic radiosurgery, neuro-oncology and peripheral nerve surgery.
Living in Halifax
Halifax is a vibrant, friendly, ocean-front city steeped in culture and history. It has a thriving arts, music and entertainment scene, and a great variety of restaurants located in the walkable downtown. Nature is nearby, with hiking trails and public parks,fresh and saltwater beaches, canoeingorsailing opportunitiesall within the city or a very short drive away. Sports teams, theatre, a symphony orchestra and art galleries provide a wonderful variety of leisure activities for a wide variety of interests. While a relativelysmall city, itis home to severalmajor universities and a lot of young professionals and small businesses.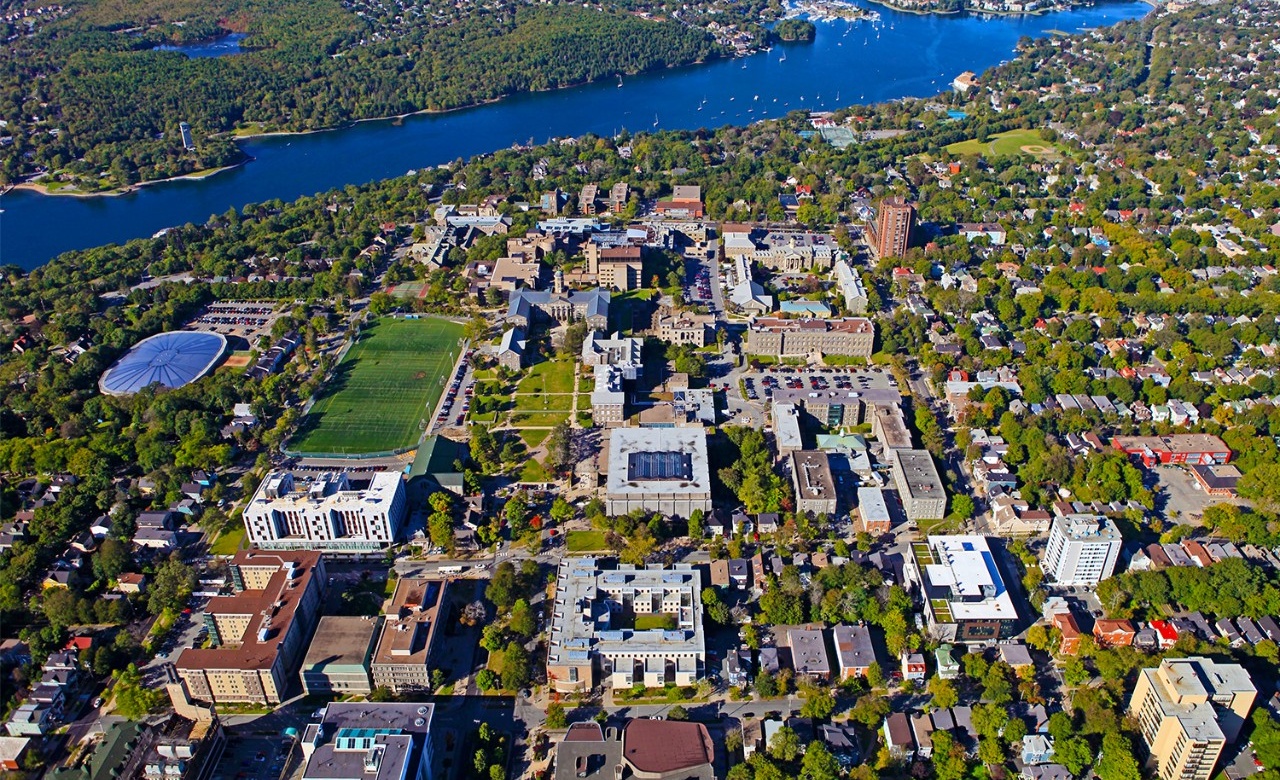 What is the call like? How many sites do I cover?
The neurosurgical resident on call is responsible for adult inpatients at the Halifax Infirmary site as well as pediatric patients at the IWK. The two sites are a ten-minute walk apart. Taxi vouchers are provided. Junior residents are expected to stay in house overnight; mid-level and senior residents can do call from home (provided they live close enough to arrive rapidly in emergencies.) Call is maximum 1 in 4, no more than two weekends per month.
Residents report that on average, about 1/3 of their call nights are very busy, 1/3 are pretty quiet, and 1/3 are busy up until midnight or so.
How is vacation time scheduled?
Residents are entitled to 28 days of vacation during each complete academic year. A maximum of seven (7) vacation days can be taken per 28-day rotation block. There is no service that is exempt from permitting vacation. All vacation/conference requests should be made a minimum of 3 months in advance. Decisions regarding approval by services for vacation requests should be given to the applicant within 2 weeks of the date of submission.
How expensive is it to live in Halifax?
Halifax offers excellent housing options, considerably lower than many other North American cities, including apartments, condominiums, as well as larger homes with backyards for families. There are over 200 urban, rural, and suburban communities to choose from!
The cost for a one-bedroom apartment in the City Centre ranges in price from $900.00 to $1425.00 per month.
A three-bedroom apartment in the City Centre ranges in price from $1500.00 to $2550.00 per month.
The average price of homes sold in Halifax in July of 2019 was $309,101.
What are the benefits and compensation for a resident?
The starting salary for PGY-1 on July 1, 2020, is $66,154, plus a call stipend. Health and dental insurance, life and disability insurance, and an employee and family assistance program are offered by Maritime Resident Doctors.
What type of support do residents receive once in the Program?
The Residency Program Director and Program Administrator aretypically thefirst points of contact and support for the Resident throughout the training period. The Program Director acts as the Faculty Advisor, providingmentorship, advocacy, and support through regular meetings as well as contact on an "as required" basis during times of stress or challenge in a Resident's life. The Neurosurgery Residency Program also has an "Ombuddy", someone outside the Division of Neurosurgery who can be approached with any issues or concerns.
Through the Maritime Resident Doctors Employee and Family Assistance Program,residents have 24/7 access to self-guided resources, as well as support over the phone and online. If you prefer to meet with a counselling professional in person, appointments can also be arranged.
The Dalhousie PGME Office of Resident Affairs also offers support and assistance.