University of Alberta - Family Medicine - Edmonton, Red Deer, Grande Prairie, Yellowknife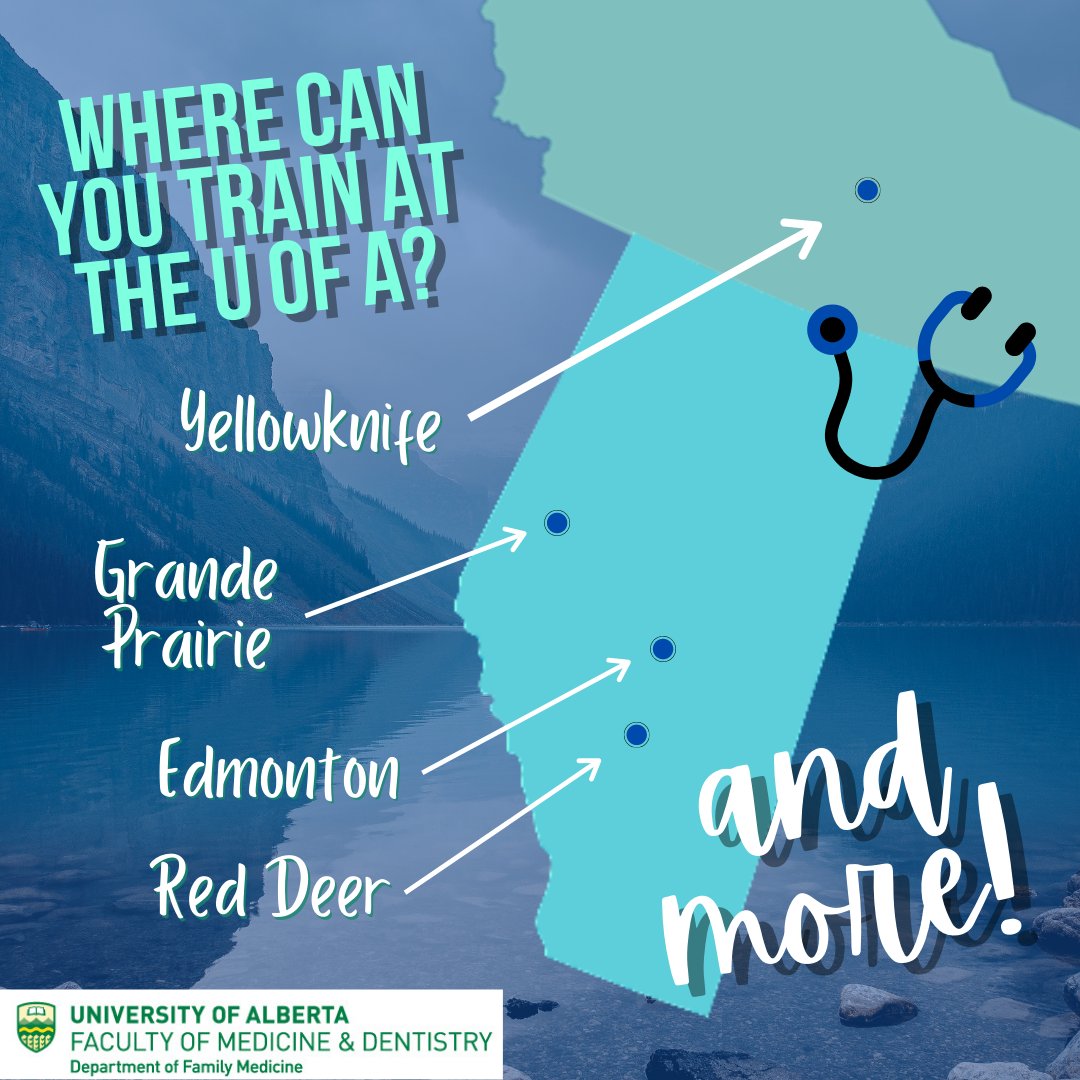 University of Alberta Family Medicine program is RIGOROUS
Our graduating residents consistently report feeling confident and ready to practice.
University of Alberta Family Medicine program is SUPPORTIVE
We are responsive and adaptive and believe in the need to be flexible for life circumstances.
University of Alberta Family Medicine program is ENGAGING
We offer wilderness medicine, resident retreats and lots of collaborative activities.
UofA Family Medicine has amazing sites where you can tailor your learning to prepare you to meet the needs of the community you want to serve:
Red Deer, Grande Prairie and the brand new Yellowknife site offer opportunities to either go back to your rural roots or experience a new and exciting adventure. Our residents say "Words cannot describe! You must experience it yourself!


Edmonton options include academic vs. community medicine, inner city vs. "rurban" medicine plus tonnes of rural. If you "bring it" we will provide you with one of the best training opportunities in the country!