University of British Columbia - Family Medicine - Rural Prince George
This residency program is for 2 years.
Program length of training does not exceed the Royal College or College of Family Physicians of Canada standard.
Introduction
Hi, welcome to the Prince George site. I am James Card, the site director for both the Prince George and Northern Rural Family Practice Programs. I am a Northern Medical Program graduate and a graduate of the Prince George Family Practice Residency Program. I am currently a rural physician with my clinical practice in Valemount. I am passionate about full-service family practice and Rural and Remote medicine and I love the North! It is my goal to create a program that excels in transitioning residents into competent and confident physicians for Northern and Rural British Columbia.
Our site is for you if:
You are interested in full-service (urban or rural) Family Practice which includes office, hospital care, ER, and/or obstetrics.


You are interested in rural medicine


You are interested in rural locums


You are intrigued about potentially practicing in Northern Canada


You want to develop a solid foundation of acute care and ER Family Practice skills to apply for an R3 ER or GPA program (we have 12 weeks of ER and 4 weeks of ICU and 12 weeks of R2 elective time)


You want a rigorous, diverse, and relevant clinical experience with lots of rural influence.


Our site is probably not for you if:
You want to work in an urban-based Family Practice office only setting


You want to sub-specialize into a narrow scope of urban Family Practice


You enjoy traffic and unaffordable housing


So what has changed?
Lots!
We now have optional rural experiences during some of our core R1 rotations. This will take advantage of smaller communities with more one-on-one time with specialists and Family Physicians in an enthusiastic atmosphere. This will be balanced with the volume and experience of the preceptors in Prince George, one of UBC's most established residency sites.


We have revamped some existing rotations such as Internal Medicine to ensure meaningful and relevant learning for your future Family Practice in a supportive learning environment.


We are continuously enhancing our available rural experiences during both years of residency.


We are currently offering mentorship in rural committee work and policy development for those interested in involvement with provincial rural networks.


We are maximizing SIM lab sessions (as best we can with COVID-19!) throughout the residency and frequent ultrasound teaching during both our Internal Medicine block and academic time.


If you want more information on any of these changes, please contact me by email as I would be happy to discuss! James.Card@unbc.ca
More importantly, contact our residents. Our residents are always happy to talk about the program and they are best informed to speak to our site philosophy and our strengths and weaknesses. Their emails are: pg.fm.chiefs@gmail.com (R2) pg.fm.reps@gmail.com (R1)
Academic Days and Research
Residents attend mandatory academic activities — usually a half day per week. This includes academic teaching which is a mix of clinical case discussions and core topics. Residents are also expected to do presentations. SIM sessions are frequently part of the weekly academic time.
In June of each year, residents will come together for a mandatory Site Specific Scholarship Day.
In the first year, residents will be expected to complete a quality improvement project. Throughout the two years, residents must complete a scholar project and present their work at our local Scholarship Day.
International Electives
Residents can do one month of interprovincial or international electives during their training.
Further Training
Third year training positions are available in the area of Emergency Medicine, Care of The Elderly, Anesthesia, Palliative Medicine, Sports and Exercise Medicine, Clinician Scholars program and a wide range of other category 2 Enhanced Skills programs.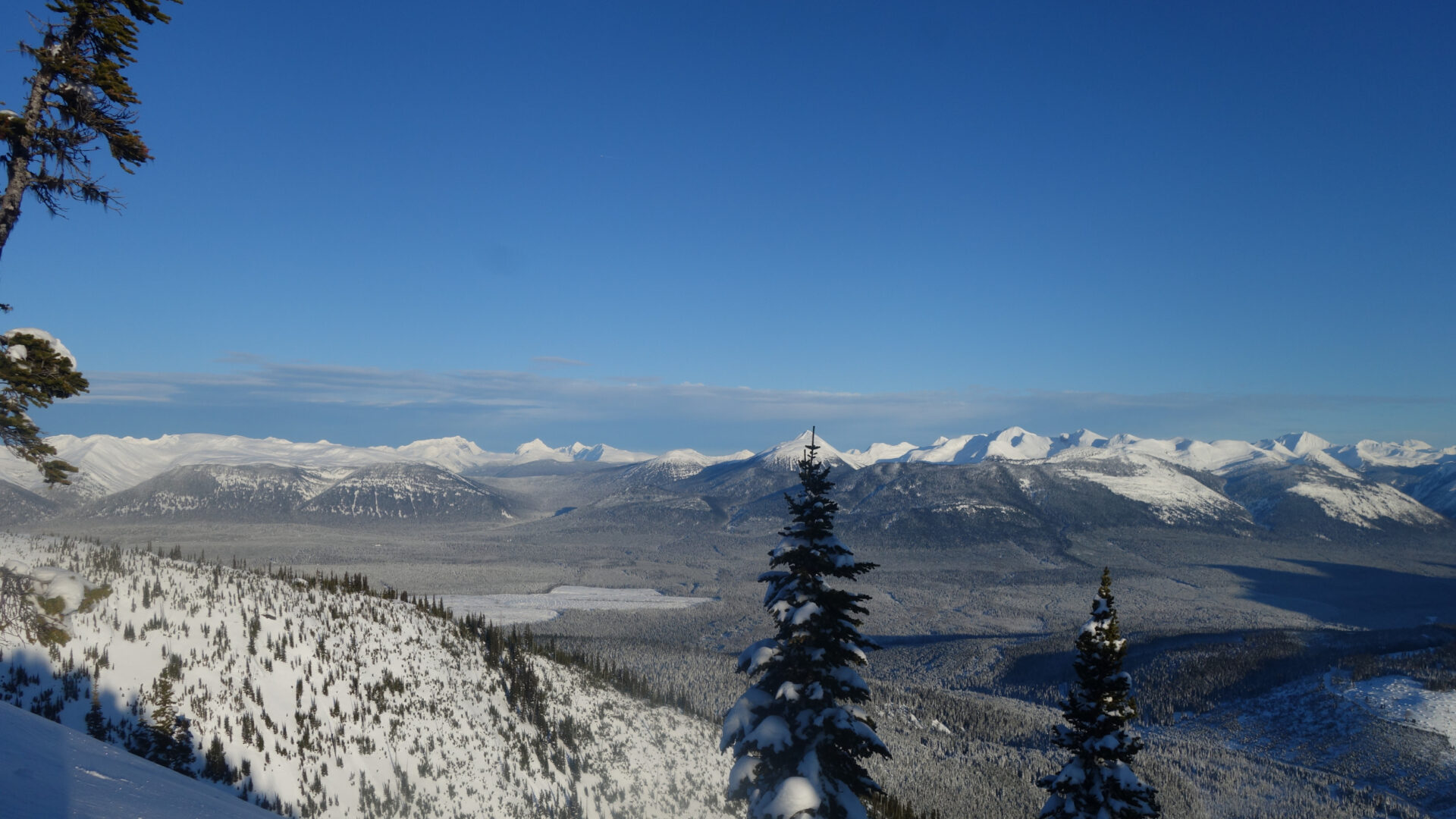 — Site General Information —
Location
The first year of the Northern Rural Program is spent in Prince George, a city of 80,000 serving the majority of Northern BC. The referral area is approximately 250,000. It is located in the geographic centre of British Columbia, 800 km from Vancouver, Edmonton, Kelowna and Calgary. The population is young and the economic base is in forestry and servicing the northern region.
Lakes and rivers abound with excellent summer opportunities to kayak, canoe, fish or just swim. There is an extensive network of trails within the city for running and mountain biking. Winter activities include a range from cross-country skiing (classic or skate), hockey and speed skating. The surrounding area affords easy access to the mountains for camping, backpacking, downhill or backcountry skiing. Prince George is home to the Cougars (a Junior A hockey team), a symphony orchestra and an excellent semi-professional theater. We are fortunate to have the beautiful University of Northern BC campus located in Prince George. The UNBC Medical School opened its doors in 2004 and graduated its first class in 2008. Current alumni include many of the local family and specialist Physicians including the program's site director!
Prince George is an area where housing is affordable, the commute is short, and there are endless recreational opportunities at your doorstep. It provides a great opportunity for optimal work-life balance. For those with connections to the city, there are multiple daily flights to Vancouver on WestJet, Air Canada, and others.
In the second year, residents locate in 2 different rural communities where they experience extended block time in accredited, high quality rural training sites.
Please see R2 Rural Rotation schedule, for a complete list of R2 Rural Rotation communities.
Resources
First year residents join their Prince George colleagues for the Prince George based curriculum. The University Hospital of Northern BC is a tertiary care hospital and is the major referral center for Northern BC. A Cancer Clinic which offers medical and radiation treatment opened in 2012. A new Learning Center was opened in spring of 2015 which expanded our teaching and meeting facilities significantly and provided a new and improved location for our SIM lab.
The 201 acute beds include 10 ICU/CCU beds, 8 NICU beds and a dedicated clinical teaching unit for Internal Medicine and Pediatrics. The Emergency department treats 46,000 patients annually making it one of the busiest emergency departments in the province. The department is the only dedicated trauma center for the North with 2 dedicated trauma bays, 16 acute care beds and a minor treatment unit. Family Physicians remain highly involved with both inpatient and Emergency care.
9 general surgeons and 7 orthopaedic specialists perform 2500 surgical procedures annually. There is a busy ambulatory outpatient department with an endoscopy suite and rooms for outpatient minor surgery.
The majority of the 1040 deliveries annually are managed by Family Physicians and midwives. This active unit is capable of managing high risk or complicated deliveries with obstetricians and paediatricians providing consultant care.
Family Practice teaching has been centered in a purpose built, free standing clinic within a two minute walk to the hospital. The clinic houses the majority of our Family Physician preceptors, serving 16,000 patients. In 2014, we expanded to include community offices with additional preceptors. All practices use electronic medical records and are connected to the hospital systems allowing for access to all laboratory and radiology results. All practices continue to embrace leading edge practice solutions such as group visits, multidisciplinary care from a primary care home and integrated health strategies, ever encouraged by the Prince George Division of Family Practice.
Our Mission Statement says it all: We are a group of supportive colleagues working as skilled teachers and mentors, who model the diverse roles of FP's within a high quality Primary Care Home. We foster clinical excellence and shared leadership to produce competent, professional, Full Service Family Doctors.
UBC Family Medicine
Family Medicine training in BC presents you with many unique opportunities. We are a fully accredited distributed program with 20 training sites. In an effort to meet the evolving needs of our society, each site provides a solid foundation in the knowledge and clinical skills of Family Medicine so that our graduates are prepared to practice in a variety of settings. While our program offers diversity of training, it is based on common goals, learning objectives, and assessment standards.
All residents are required to do a mandatory 2-month rural rotation in Family Medicine in their second year. Residents in the Coastal, or rural programs in the Okanagan or the North complete longer rural placements. Residents can also apply to participate in Enhanced Rural training for a total of 4-6 months in rural communities.
There is extensive academic and administrative support for the entire residency program. Our central program administrative team is based in Vancouver on UBC campus. At the site level, leadership teams are made up of a Site Director, Site Faculty, Chief Residents and administrators. Lead Program Faculty provide provincial education support in the areas of curriculum, assessment, faculty development, scholarship and behavioral medicine.
The Family Practice Postgraduate Education Committee has representation from all sites to ensure a connected, distributed program that fully meets accreditation standards. Residents are represented at all levels of governance.
A wide range of amazing recreational and cultural opportunities are at your doorstep, as well as a collegial community of residents and physicians with whom you can learn, grow, and play. We want your experience to be in BC to be a positive and enjoyable one.
Training Sites: Overview
Visit the UBC Family Medicine Postgraduate website for a detailed overview of each of the 20 sites and their surrounding communities. Each site provides opportunities to experience Family Medicine in their unique context, offering special opportunities to gain experience and skills unique to the area where you are training.
The following is a list of our sites and their base community/hospital. Each site serves the surrounding community (see training sites for full details)
Greater Vancouver / Lower Mainland
Abbotsford-Mission


Coastal (North Vancouver, Lion's Gate Hospital)


Chilliwack


Indigenous (Greater Vancouver and rural Indigenous communities)


St. Paul's (Downtown Vancouver, Inner City)


Surrey South Fraser (Surrey Memorial Hospital)


Vancouver Fraser (New Westminster, Royal Columbian)


Interior Region
Kootenay Boundary (Trail, Nelson, Rossland, Castlegar)


Kelowna Rural (Kelowna R1 year; rural communities across BC in R2 year)


Kelowna Regional


Okanagan South (Penticton)


Kamloops


Vancouver Island
Indigenous (Victoria, Duncan, Ladysmith and rural Indigenous communities)


Nanaimo


Strathcona (Comox, Campbell River and Courtenay)


Victoria


Northern
Fort St. John (Northeast)


Northern Rural (Prince George R1 year; rural communities across BC in R2 year)


Prince George


Terrace (Rural Northwest)


IMG positions are offered at the following sites:
Abbotsford-Mission


Chilliwack


Coastal


Fort St. John


Kamloops


Kootenay Boundary


Nanaimo


Okanagan South


Kelowna Rural


Kelowna Regional


Prince George


Strathcona


St. Paul's


Surrey South Fraser


Vancouver Fraser


Victoria


Resident Support
Resident resilience and wellness is our top priority. Important resources have been developed by our program to support our residents throughout the course of the training.
All UBC programs are allocated a fixed amount of funding per resident for Resident Activities. This funding is used to provide educational support to residents during their 2 years of training. This includes funding for residents to attend program-wide courses and events. Additionally, residents may identify conferences and educational materials that would supplement their training experience. A discretionary, per resident funding will also be allocated to the sites for a similar purpose at the site level.