University of Manitoba - Family Medicine - Rural Boundary Trails
Overview of Department
For more than 40 years, the University of Manitoba's Department of Family Medicine has been positively influencing the health of individuals, families and communities across Manitoba. Through clinical work, teaching and innovative research, family medicine is making a difference.
This program, accredited by the College of Family Physicians of Canada, promotes whole-person medicine through a combination of patient-centred care and structured seminars. During clerkship, learners are distributed in over 20 communities throughout Manitoba.
Training Passionate Family Physicians
After completing a four-year undergraduate degree in Medicine, students who enter the two-year Family Medicine residency choose a learning stream tailored to their practice interests.
Enhanced Training
In addition to the postgraduate program, Family Medicine also offers enhanced skills training which allows Family Medicine doctors to continually shape and reshape their careers.
Enhanced training is available in the following areas:
Addictions


FM Anesthesia


Cancer Care


Care of the Elderly


Emergency Medicine


Obstetrical Surgical Skills


Palliative Care


Sport & Exercise Medicine


This training requires an additional 6–12 months of study.


Residents finishing their second year and practicing family physicians may apply.


Integrative Medicine in Residency Program Option


The Integrative Medicine in Residency (IMR) program is a two-year program of study exploring the integration of Complementary and Alternative therapies with conventional family practice in an evidence-based manner. This program is being offered in conjunction with the University of Arizona Center for Integrative Medicine, and is a 200-hour, interactive web-based curriculum that is completed longitudinally alongside the Family Medicine residency program. This program option is available to residents in all streams. Visit the Integrative Medicine in Residency Program page for full details.
Scholarly activities in our program include:
participation in monthly Journal Clubs


presentations at patient case rounds and regular guideline appraisals


didactic teaching


formal Quality Improvement curriculum


Critical Appraisal assignments


PEARLS exercises as offered through the College of Family Physicians of Canada


Academic Days throughout the year


additional core curriculum as mandated by PGME for all postgraduate program residents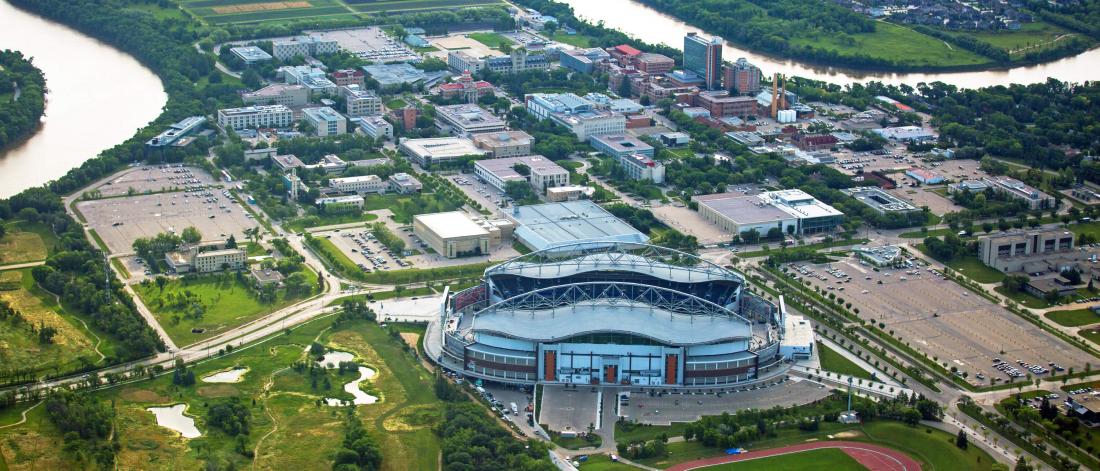 The City of Winkler and City of Morden are scenically located on the Pembina escarpment and approximately 20 minutes north of the U.S. border. Both Morden and Winkler offer a wealth of fun opportunities outside of the work setting such as:
Sporting activities throughout the year ranging from curling, hockey, squash, tennis, baseball, basketball, volleyball (indoor and beach), and archery to name just a few. Of great popularity is the Morden Triathlon.


For the golf enthusiasts, there are two beautiful 18-hole golf courses, one in Winkler and the other just outside of Morden which host many popular golf tournaments.


Colert Beach in Morden and the Winkler Aquatic Centre offer camping and swimming.


The beautiful, rolling Pembina Hills provide quick access to hiking, camping, golfing, biking, boating, and cross-country skiing.


For the avid fishermen/women we have goldeye, carp, catfish, sucker, rock bass and walleye in local waters, to name a few.


Cultural activities are available in both communities year round, and there are active community bands that are always in search of musicians.


Two major festivals are celebrated annually, the Winkler Harvest Festival and the Morden Corn and Apple Festival.


Websites of Interest:
As a resident in the University of Manitoba's Rural Family Medicine stream, you'll see large patient volumes and hone your procedural skills through a variety of clinical encounters. This stream offers excellent learner-to-physician ratios ensuring as much one-on-one time as possible. These sites also welcome undergraduate students, enhancing the opportunity for collaborative learning.
Strengths of the Boundary Trails stream:
University of Manitoba rural residents have demonstrated that they are prepared for rural practice. Since 2010, 15/26 Boundary Trails residents have entered (or are entering after completion of a +1) into rural practices across Canada upon graduation. 14 of these residents have contributed to the growth of rural physician numbers right here in Southern Health Santé Sud. Since 2010, Southern Health Santé Sud has recruited 24 learners to the Winkler/Morden area in total. Out of the 24, 14 were both medical students and residents that had previously completed rotations at Boundary Trails, but did residency elsewhere. 10 of these people did residency at Boundary Trails and stayed on to practice in either Morden or Winkler.


University of Manitoba was recognized in 2005 as one of the top 3 rural medical school programs in Canada, through the Keith Award by the Society of Rural Physicians of Canada. This award is based on analysis of graduates from the University of Manitoba that were practicing in rural communities in 1998 and 2004. We consistently demonstrate the ability to train rural family physicians to meet the medical needs of those 31% of Canadians who live in rural regions.


Four Boundary Trails residents have completed plus one programs in Anesthesia, Palliative Care and Women's Health & Obstetrics, and two are currently in plus one programs in Anesthesia and Sports Medicine and will be returning to practice in Winkler/Morden once completed.


An experienced and active rural teaching unit, with the lowest preceptor to trainee ratio possible, with little competition from other multi-level learners.


Large clinical volumes with excellent variety of patients.


Frequent opportunities to perfect your procedural skills through clinical encounters as well as procedural labs.


Diversity of training sites offers experience in rural medicine within small (population 1000) to larger communities (population 10,000).


Continuity of care within your preceptor's practice is an educational priority, which we achieve through six blocks of Family Medicine Block time.


An integrated curriculum providing training in psychiatry, optometry, obstetrics, gynecology, geriatrics, community medicine, psychosocial counselling, nutrition, surgical skills, anesthesia, pediatrics and ER.


Monthly academic days in small group learning environments, rural Continuing Medical Education (CME), and resident-driven teaching rounds and journal clubs.


We ensure that residents receive exposure to our unique, rural industry and communities (i.e. agriculture, Hutterite colonies, etc) so as to enhance the understanding of farm injuries, access issues to health care, and lifestyle issues of the rural populations.


In keeping with trends in technology we now have our own website to showcase our program and communities.


As Boundary Trails Clinical Teaching Unit is a home unit, residents are based here for their Family Medicine block time in both first and second years.


At this site, multiple learners will be together at the same time (typically 2 — 4 medical students, elective students & residents (airway, obstetrics, ER, palliative care, sports med), and 8 CaRMS-matched Family Medicine residents). This diversity of learners enhances the learning environment.


Boundary Trails CTU is a partnership between the C.W. Wiebe Medical Centre, Menzies Medical Centre, The Boundary Trails Health Centre, the City of Morden, the City of Winkler, the RM of Stanley, the Southern RHA and the University of Manitoba. Located in the beautiful Pembina Valley Region, the Boundary Trails CTU provides learners with a wide variety of opportunities while experiencing our exciting and diverse communities.


Learners placed within the Boundary Trails CTU are linked with one of the clinics, either Morden (Menzies Medical Centre) or Winkler (C. W. Wiebe Medical Centre). Both clinics host Electronic Medical Records (Winkler InputHealth, Morden Accuro), and are part of the My Health Care Team network. The clinics are community owned and host both contract and fee for service physicians.


The Boundary Trails Health Centre (BTHC) is a 94-bed acute care facility providing quality health care services to the community and surrounding area of 40,000 – 50,000 people. BTHC is the largest regional health centre in Southern Health-Santé Sud providing progressive primary, secondary and community health care to the residents of Southern Manitoba. BTHC features a full complement of services, including home care, public health, mental health, emergency, ambulatory care clinics, intensive care, observation, diagnostics, laboratory, medical, surgery, day surgery, obstetrics, chemotherapy, dialysis, rehab/assess and rehab services, e.g. OT/PT, speech & audiology.