University of Manitoba - Neurology - Winnipeg
Large clinical catchment area, including all of Manitoba, Nunavut, western Ontario and eastern Saskatchewan


Good variety of clinical pathology


No clinical fellows which allows residents to take early responsibility with one-on-one supervision from faculty neurologists


Emphasis on outpatient neurology rotations with all subspecialties of neurology represented


Well-developed academic curriculum, with frequent formative assessments and supervised teaching opportunities for residents to improve their teaching skills


Small, dedicated group of faculty neurologists allows for good professional relationships and mentorship opportunities


Collegial and supportive complement of residents


Flexible curriculum of rotations including five months of elective time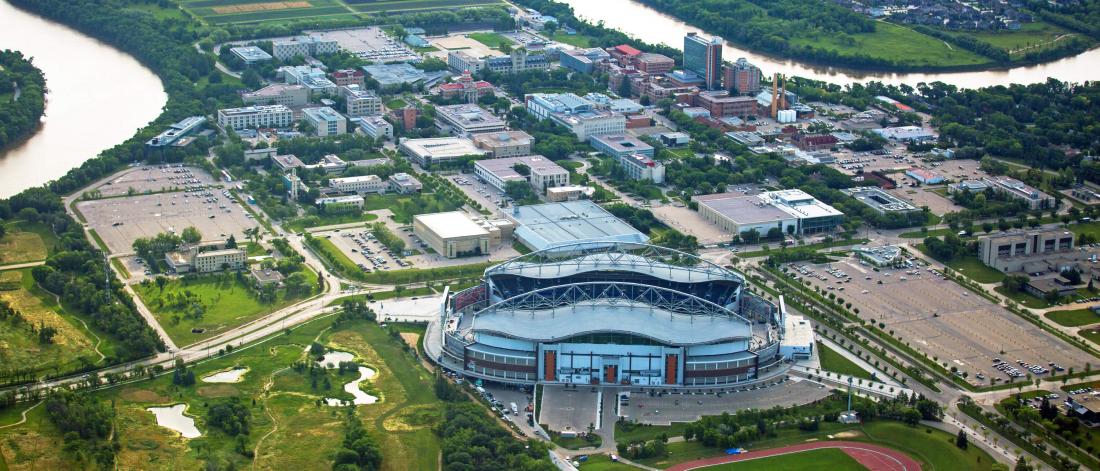 Overall Goal and Objectives of the Program: The main goal of the program is to train skilled neurologists and to foster an interest in academic pursuits and life long learning. The Mission of the Neurology Program is to provide an environment which will assist the resident to become a competent, caring, ethical physician with the ability to think critically.
Medical expert/clinical decision-maker: The Neurology resident becomes an expert and capable of diagnosing and managing the broad range of neurological disorders they will encounter in Neurology practice.
Communicator: The neurology resident learns communication skills required to transmit information about diagnosis, investigations and management to patients, their families and a range of physicians who refer their cases for neurological consultation.
Collaborator: The neurology resident learns skills needed to successfully interact with other medical professionals, medical support personnel and community agencies to promote timely diagnosis, investigation and effective management of neurological conditions.
Manager: The neurology resident learns methods by which allied health careprofessionals provide a broad range of patient care services andlearns to coordinate effective and appropriate utilization of these services within the health care system. The neurology resident develops an understanding of the limitations of available resources and effective time management skills both for themselves and for other health care professionals by utilizing effective means of prioritizing tasks.
Health Advocate: The neurology resident practices principles of disease prevention as they are applied to the relevant categories of neurological disease and learns the responsibilities of their profession in working with other health care professionals and services to emphasize disease prevention strategies.
The neurology resident learns to identify the important determinants of health in patients with neurological disorders. As well the resident learns to contribute effectively to improved health of patients through education, treatment, and health promotion, and to recognize and respond to those issues where advocacy is appropriate.
Scholar: The neurology resident is stimulated to learn more about neurological diseases and their management. The neurology resident learns how to conduct personal learning projects and to participate in joint research efforts related to disease diagnosis, investigation and management. All residents must initiate and complete a research project during their neurology training. Resident travel to conferences is financially supported.
Professional: The neurology residents learn to become well-rounded in their perspective on the practice of neurological medicine with an appreciation of the range of professional ethical and moral standards required of a neurologist.
You are required to fulfill ALL of the most current Provincial Criteria for Canadian Medical Graduates for Manitoba
The criteria can be found here.