University of Manitoba - Obstetrics and Gynecology - Winnipeg
Dr. Alon Altman, Dr. Debbie Robinson
New Women's hospital in 2020


Northern clinical exposure in isolated communities


Strong collaborative program


Multiple teaching and administrative opportunities for residents


Support for resident travel, conferences, research and national/international representation.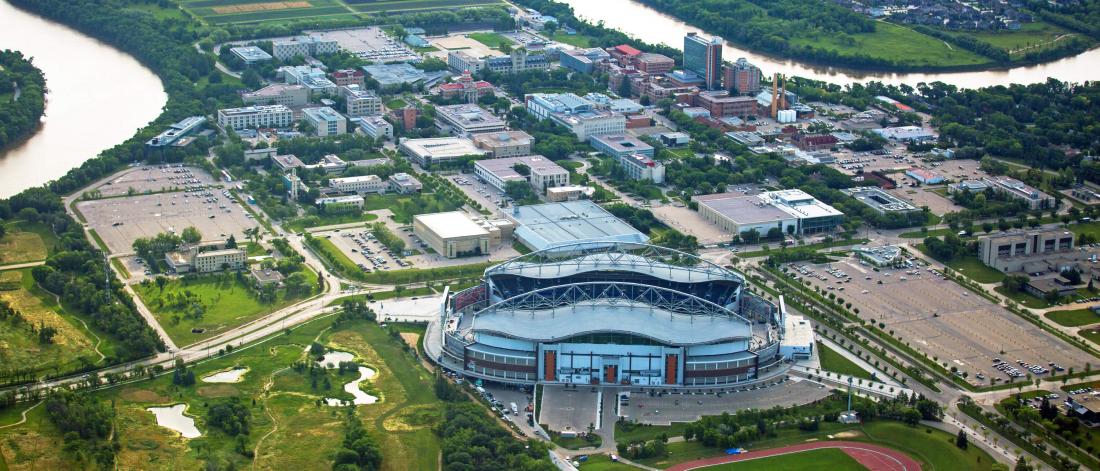 The Postgraduate program at the University of Manitoba is a five year specialist training program, recognized and fully accredited by the Royal College of Physicians and Surgeons of Canada (RCPSC). Training occurs at 2 main academic teaching sites: Saint Boniface Hospital and Health Sciences Centre, as well as community hospitals and northern clinics.The goal is to achieve a balance of general training, subspecialty training, tertiary care, and community care experiences. The residents are a group of highly motivated learners that have a substantial knowledge base, who have chosen Obstetrics and Gynecology as their area of expertise. Teaching occurs in the clinical setting with one-on-one mentorship, in classrooms with didactic and interactive sessions, and in simulation labs and trainers. Evaluation is based on all the CanMEDS competencies: Medical Expert, Communicator, Collaborator, Leader, Health Care Advocate, Scholar, and Professional.
The Obstetrics and Gynecology resident at the University of Manitoba has access to a variety of ample clinical volume with over 12,000 high and low risk deliveries with approximately 4000 gynecologic surgeries and procedures per year. Teaching takes place in the Labour and Delivery units, operating room as well as outpatient clinics. There are also regular ambulatory clinics in general obstetrics and gynecology, as well as specialty clinics in oncology, colposcopy, fetal maternal medicine, urogynecology, pediatric and adolescent gynecology, menopause, early pregnancy assessment, genetics and family planning. In addition to standard teaching venues, there is an annual research day which gives the residents an opportunity to present their research. There are formative oral and written examinations administered periodically throughout the year. Residents are encouraged to develop lifelong learning habits during the five year program.During their residency the residents are also paired with a senior resident mentor and an attending mentor.In the final year of residency, the resident chooses an attending physician as a clinical chief preceptor. The resident functions as a junior consultant under the guidance of this physician, seeing patients in the office setting, performing surgery at a community hospital and providing continuity of care
We invite you to visit the Postgraduate Education page of our Department website for a more detailed description of our Program
You are required to fulfill ALL of the most current Provincial Criteria for Canadian Medical Graduates for Manitoba
The criteria can be found here.