PROGRAMS
DISCOVER, EXPERIENCE AND CONNECT WITH RESIDENCY PROGRAMS FROM ACROSS CANADA IN ONE VIRTUAL PLACE.

University of Manitoba - Physical Medicine & Rehabilitation - Winnipeg
Postgraduate Program Director
Residents are encouraged to pursue up to 6 months of out of province electives, either interprovincially or internationally.


We typically have 2 resident positions per year with a current complement of 9 residents. Physiatry staff includes 8 geographic full-time and 2 part time community physiatrists.


Inpatient load varies up to 15 but is typically less than 10 during inpatient Physiatry rotations. Outpatient clinics are concurrent with the inpatient rotations.


The focus is on the educational aspect of training rather than service.


A rural rotation is not a mandatory component of the program.


The program includes a particular focus on Clinical EMG and Neuromuscular Diseases training that provides the training requirement for EMG certification by the Canadian Society of Clinical Neurophysiologists(CSCN) and the American Board of Electrodiagnostic Medicine (ABEM) upon completion of the program.


Excellent opportunities exist for exposure to a wide variety of interventional treatments techniques for musculoskeletal diseases. In particular there is a close relationship to the pain clinic with cross appointed faculty physiatrists doing interventional spinal procedures. Ultrasound guided chemodenervation and musculoskeletal injections are also emphasized.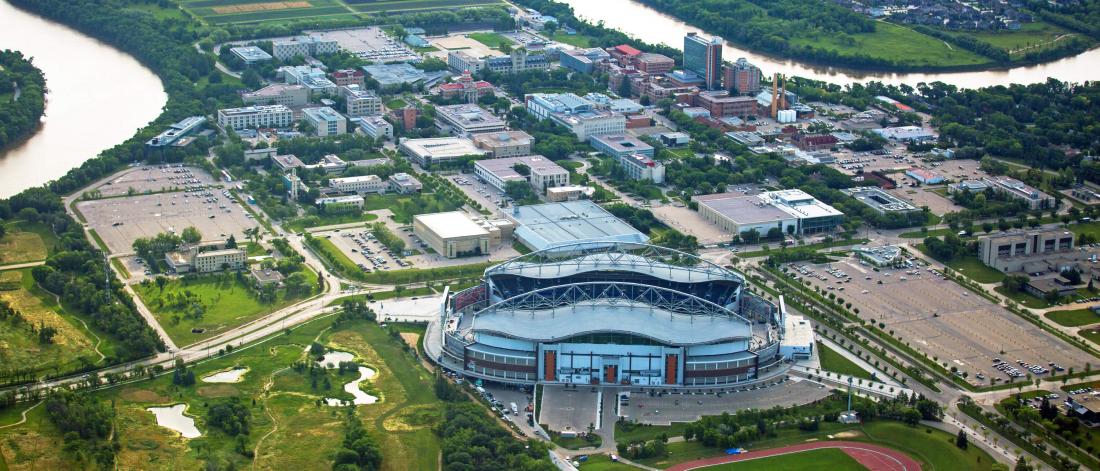 Interprovincial and international electives are encouraged though not required.


Ratio of residents to faculty is 10 residents to 8 full-time and2 part-time faculty.


There are no mandatory rural rotations.


Rotations can be focused based on residents interests.


Ultrasound used for guiding procedures as well as research


Interventional spine procedures training as part of MSK and pain rotations


Physiatry based Neuromuscular and EMG service with training leading to certification in EMG


You are required to fulfill ALL of the most current Provincial Criteria for Canadian Medical Graduates for Manitoba
The criteria can be found here.
Why Consider Us?
This program offers a high degree of individual attention, with plenty of one-on-one teaching and experience. This allows a fair degree of latitude to encourage you to do what you want to do. The program is large enough to provide you with all the necessary experience to excel in the future, yet not so large as to lose a resident in the process. There are currently eight dedicated full-time academic members and two part-time members, allowing exposure to inpatient and outpatient, academic and private, practice. Currently, there are ten residents in the program. Areas of excellence include a strong program-focused team approach, with each resident dedicated to each specialized team during her or his rotation blocks. There are many ties to the local basic science community, especially with the Spinal Cord Injury Research Centre.
We have dedicated rehabilitation programs for Amputee, Neuromusculoskeletal, Spinal Cord Injury, Stroke, and Acquired Brain Injury.
We provide excellent training in musculoskeletal medicine. There are close ties between physiatry and the pain clinic allowing for multidisciplinary pain management. There are faculty with interests in chronic pain, fibromyalgia, myofascial trigger point injections, interventional spine management, ultrasound guided procedures, sports medicine, independent medical examinations, as well as the pharmacologic management of pain.
There is a dedicated Physiatry based EMG lab run by 4 physiatrists with fellowship training in neuromuscular diseases and electromyography. Muscle biopsies are also performed by the neuromuscular staff. Training can lead to certification in EMG (Electrodiagnosis)
Ultrasound is used as a tool for research and guidance of procedures.
In summary, the primary focus is to develop and expand continuously our roles and goals, to provide the best educational experience for an excellent "real world" preparation. We encourage electives at other centres, allowing sharing of ideas and techniques, including internationally.