PROGRAMS
DISCOVER, EXPERIENCE AND CONNECT WITH RESIDENCY PROGRAMS FROM ACROSS CANADA IN ONE VIRTUAL PLACE.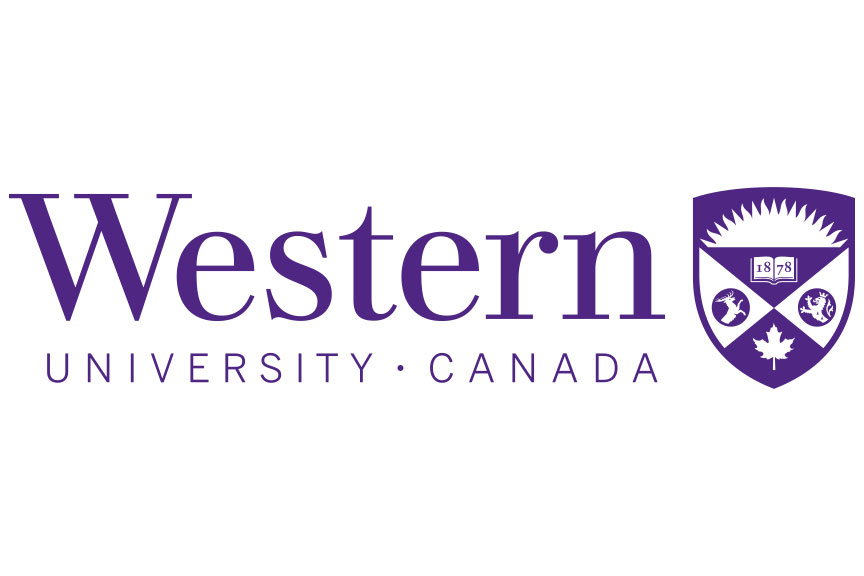 Western University - Pediatrics - London
Our paediatric postgraduate training program at Western is a medium sized program that focuses on each individual learner as an essential team member. We aim to guide learners to find their best professional selves, acknowledging that every individual brings a unique compliment of skills to the program. Faculty are engaged with the general paediatric training program, and take our responsibility to provide a stimulating and safe learning environment very seriously.
Some of the important details are listed below:
Rotations
Rotation schedules are created by program leadership and administration by March of each year. Matched PGY1 residents will be sent scheduling options and asked to rank preferences for the PGY1 year when available. We have 13 four-week rotation blocks per academic year. This provides more rotations than needed to schedule all of the Royal College rotation requirements for training in Pediatrics and the flexibility for accommodating individual resident interests in rotation planning.
There is an extensive elective opportunity in the program. Residents may undertake provincial, interprovincial and international electives. International experiences require early planning and appropriate training prior to departure. All electives must be supported by Royal College Objectives with appropriate supervision and assessment.
We have Senior Call blocks for PGY-3 and PGY-4 residents which provides better continuity of care and on-call learning experience compared to traditional intermittent night call. As a result, our senior residents have minimal post call days during rotations such as CTU, which enhances learning and continuity of patient care. In preparation for transition to practice our PGY-4 residents run a biweekly General Pediatrics Continuity Clinic, during which they are assigned to a supervisor but are first point of care for their own patient load. PGY-4 residents are also Junior Consultants on CTU, where they provide JC home call, carry a small number of personal patients, and receive outside calls from the community for inpatient paediatrics.
Curriculum
We have a comprehensive 3-year teaching rounds curriculum for PGY-1 to PGY-3 residents that is based on the Royal College CanMEDS objectives for training in Pediatrics. Residents have protected time to attend noon hour teaching rounds twice weekly, and a weekly 3-hour academic halfday. In July and August of each year, our curriculum includes a daily noon hour orientation seminar series for PGY-1 residents and a separate review curriculum for PGY-2 and PGY-3 residents. This PGY-1 "Summer Series" is considered essential by the program for new residents. It allows for consolidation of entry level paediatric knowledge, as well as allows designated time for our new groups of trainees to get to know each other as a cohesive group. Pediatric Advanced Life Support and Neonatal Resuscitation Program training is scheduled in the summer for all incoming residents and recertification for PGY-3 residents. Costs of the courses are provided by the program.
PGY-4 residents have a separate Transition to Practice Curriculum that is developed with input from our PGY-4 residents, and in collaboration with our PGY-4 Faculty Lead(s). This Transition to Practice Curriculum focuses both on practice readiness and Royal College certification exam preparedness. This curriculum is protected time for PGY-4 trainees, and is independent of the PGY1-3 curriculum.
Teaching sites in the program outside of London are linked by telemedicine videoconferencing and online webconferencing to enable residents to participate in the Academic Teaching Rounds and Academic Half Days, if format is suitable for distance conferencing.
Clinical Responsibilities
Patient care responsibilities are structured for each PG year to ensure a graduated increase in responsibilities. For example, PGY-1 residents are buddied with a PGY-2/3 for call. Starting in the PGY-2 year, residents are then responsible for supervising junior residents and clerks when on call for CTU. With the gradual transition to competence based assessment, residents in the 2020-2021 entry academic year can expect to find a mixed time and assessment based model for assignment of increasing responsibility.
Scheduling of on-call, post-call, vacation etc. is done is accordance with PARO guidelines, with the support of an online scheduling system.
Learning Environment
The ratio of residents to faculty is 1 resident to 2.5 faculty, with active recruitment for a number of new faculty positions over the coming few years. We also have very few Pediatric subspecialty residents and fellows which gives our residents the opportunity to have primary responsibility for patient assessments and management and to work directly with faculty.
We have a number of strategies to provide support for residents to achieve their personal best. All incoming residents are assigned a senior resident and faculty mentor to assist with the transition from medical school to residency. In addition, we have a number of faculty dedicated to supporting residents as academic advisors, which can and frequently are provided at resident request. Our research subcommittee aids the resident group in finding faculty mentors for resident research projects, as well as tracking and supporting trainees with both short and long term research goals. In addition, our longitudinal social paediatrics curriculum includes community non-physician mentors to support a successful resident advocacy project.
The Program Director and Associate Program Director have an open-door policy to provide support to each resident. Program Leadership is formally scheduled to meet with each resident twice a year to review progress and set goals, in addition to twice-annual meetings with each PGY group, respectively, and the entire resident group.
We have extensive resident participation in our Residency Program Committee and Subcommittees (Curriculum, Competence, Research, Professionalism, and Wellness). A resident representative from each PGY group is a member of our Residency Program Committee and four RPC subcommittees (Curriculum, Competence, Research, Professionalism). We also have 2 elected Chief Residents, who are members of RPC. We encourage residents and faculty to provide ongoing feedback and ideas to further enhance our program. One of the important mandates of the RPC is Continued Quality Improvement of the training program itself, and recent graduates are now surveyed anonymously on an annual basis.
Resident wellness is taken seriously by the training program. Our active Resident Wellness Committee has both faculty and resident leaders. It is involved in the planning social events for residents and at time faculty and residents together, including monthly "TGIFs" and out resident biannual retreats. However, it is also shifts the focus to wellness on a more regular basis in the working environment, including a growing wellness library, on-site faculty led yoga sessions for residents, regularly scheduled debriefing rounds, and community involvement/advocacy. The Program is also well supported by Schulich's office of Learner, Equity, and Wellness for both individualized resident and group learning activities.
Resources
We have two general paediatrics Clinical Teaching Units (CTU) staffed by both academic general paediatricians and community paediatricians. The resident group consistently speaks to the value of the community perspective in the CTU environment to their learning. Each CTU team is comprised of one senior and one junior resident and three clerks.
CTU-Windsor is a mandatory experience for PGY-1 and PGY-2 trainees, providing opportunities to attend an in-hospital consulting Paediatric clinic and provide consults to the emergency department in a community hospital setting. Care of the well-newborn is also an integral part of this rotation. The team consists of one senior and one junior Pediatric resident, one Family Medicine junior resident and clerks. The independence offered to residents in the Windsor setting is something frequently sited as a strength. The program also includes Community Paediatric rotations in smaller communities in the Southwest region of Ontario (ie. St. Thomas and Stratford), some within commuting distance from London. Residents receive full funding for travel and accommodation for these Community Paediatric rotations in St. Thomas, Stratford and other Distributed Education Network sites.
We have a teaching faculty of just over 100, including general Pediatricians, Pediatric subspecialists and Pediatric general and specialist surgeons. All Pediatric subspecialties are available in our program for resident rotations with the exception of Adolescent Medicine, although we are in the process of recruiting in this area. Currently residents can choose to do Adolescent Medicine as an elective at another site, or participate in an Adolescent rotation in London with combines a number of adolescent health experiences, coordinated by a community paediatrician with a special interest in Adolescent Health.
We have an onsite simulation center, the Michael Gunning Simulation Centre, that is dedicated to paediatrics and maternal and child health. our residents participate in many courses and learning activities that use this space, which include but are not limited to our mandatory simulation curriculum. The program incorporates simulation in multiple areas of the training program, and is increasingly becoming a vital tool for both curriculum delivery and assessment. We are fortunate to have a number of faculty with expertise and commitment to Simulation in Education.