PROGRAMS
DISCOVER, EXPERIENCE AND CONNECT WITH RESIDENCY PROGRAMS FROM ACROSS CANADA IN ONE VIRTUAL PLACE.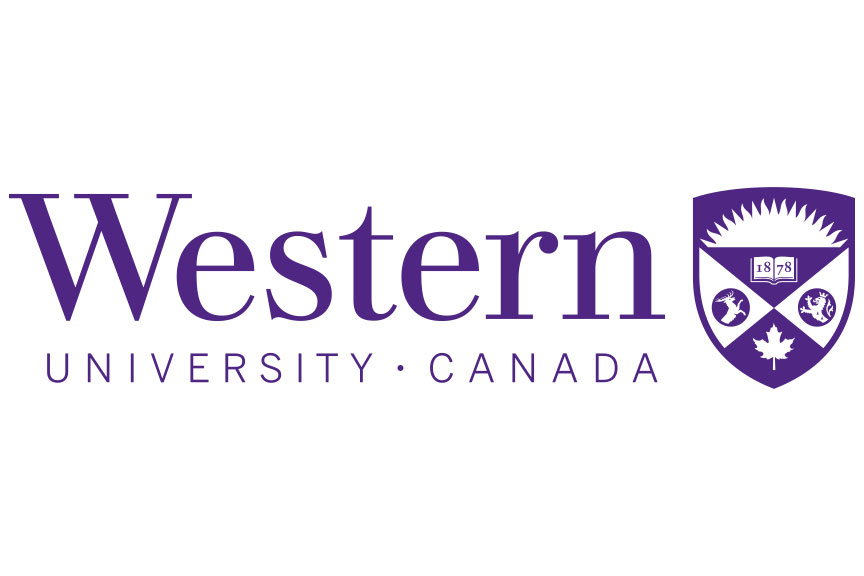 Western University - Radiation Oncology - London
Supportive training environment with a focus on resident wellness


Recognized leader in research mentorship


Residents fully engaged in all aspects of the program


Very strong physics and radiobiology teaching, including weekly applied physics teaching


Exposure to most up-to-date technology including VMAT, SABR/SRS, tomotherapy and brachytherapy for prostate and gynecologic cancers


The Radiation Oncology Program is an exciting five-year program that offers an array of exceptional training in all core competencies outlined by the Royal College of Physicians and Surgeons of Canada. Within this comprehensive program, residents are trained to work with diverse patient populations, and in various practice settings, with access to many additional clinical, academic, and research training opportunities throughout their Radiation Oncology education.
Academics:
The Radiation program provides a wide variety of educational opportunities for trainees. Expect to have one half day per week dedicated to academic seminars, referred to as Academic Half Day. Seminars cover important disease sites, professional, financial and wellness topics that not only help ensure a successful Royal College Exam result, but prepare for practice and encourage work/life balance.
Radiation Oncology residents also participate in weekly Treatment Planning Rounds, led by staff radiation oncologists and Applied Physics sessions with physics residents and senior physicists. These provide the opportunity for case-based learning with a focus on radiation treatment planning and the application of physics to the practice of radiation oncology.
Annual academic activities include the ARC bootcamp, an international anatomy and contouring course developed by our faculty here at the LRCP, as well as the national Radiobiology course and Royal College Exam Review course.
The educational programming at Schulich's Radiation Oncology program is designed to support residents in achieving their ultimate goal in becoming a successful practicing physician. Residents have multiple opportunities to practice their exam skills through our annual bell ringer, practice oral exams and annual written exam.
In addition to dedicated teaching sessions, Radiation Oncology residents regularly participate in Multidisciplinary Tumour Boards and Radiation Quality Assurance Rounds. These provide for learning and collaboration with surgical and medical oncology, radiology and pathology as well as with radiation therapy and physics.
Western also offers fellowship training programs available to residents who are interested in focusing their clinical practice.
Research:
The division of Radiation Oncology has a very strong research program, allowing for significant collaboration between clinicians and basic scientists. We are recognized as leaders in research mentorship and our residents have been the recipients of multiple research awards and grants. Radiation Oncology residents are also financially supported when presenting their projects at national and international conferences.
London is the perfect mix of big city amenities and small town perks:
Social scene — restaurants, breweries, festivals, sports, concerts, theatre, museums & galleries;


Quality of life — parks, hiking trails, running & biking trails, farmer's markets, family activities;


Proximity — to Toronto, Windsor, Niagara Falls, Stratford, Grand Bend, Port Stanley;


Other — Affordable housing, International airport, unique neighborhoods, shopping.


Can I expect to rent or own a home during residency?
Most residents in the Radiation Oncology program do, in fact, own their own home. One of the city's most desirable neighborhoods, is located just a short walk from the hospital, however you could live almost anywhere in the city. If renting is more your style, London has great options to choose from no matter which area you choose to live.
What research opportunities are available?
We have an exceptionally supportive research team that aims to help guide residents while completing the project(s) of their choice. Residents who choose to participate in research often achieve authorship on published studies along with awards for their work.
How would you describe the culture at LRCP?
Many descriptors come to mind, such as, supportive, inclusive, fun, and driven. We truly view our colleges as family, and often spend time outside of work socializing with each other. The expectations are high, and the supportive culture helps ensure we reach our goals and enjoy ourselves along the way. A walk down the hall is likely to include seeing multiple smiles and friendly faces, more than one wave and taking a short time to check in with a colleague.
What are the highlights of the Radiation Oncology Program at Schulich?
If we had to boil it down to a single thing, we'd have to list 'Support' and THE number one thing that embodies our program. Whether it's research, a new rotation, exam prep, taking a maternal/paternal leave, working through personal challenges, maintaining work/life balance, staff and residents alike are here to offer their support. Additional characteristics that make our program successful include; our culture, research & learning opportunities, collaborative nature, holistic teaching curriculum, exam preparation, work/life balance, and a city that has sometime for everyone!